Need help? Call 01257 255701 for more information
KF Dark Red Meranti / Majau
Dark Red Meranti, also known as Philippine Mahogany, is a tropical hardwood tree that is native to Southeast Asia. It belongs to the Shorea genus and has various scientific names, including Shorea acuminata, Shorea negrosensis, and Shorea polysperma. The tree can grow up to 70 metres tall, with a trunk diameter of up to 2 metres, and has a straight bole that is clear of branches for up to 40 metres. The wood has a dark reddish-brown colour with a straight to interlocked grain and a fine, uniform texture.
Dark Red Meranti is a popular choice for both indoor and outdoor applications due to its durability and strength. It is commonly used for flooring, paneling, decking, doors, windows, and furniture. The wood is also resistant to decay and termite attack, which makes it ideal for use in humid and tropical environments.
Dark Red Meranti is a sustainable timber source, with forests being managed for selective harvesting to ensure future growth. The wood is readily available and affordable, which makes it a popular choice for both commercial and domestic applications. The wood is also easy to work with, as it can be machined, sanded, and finished to achieve a smooth surface.
However, it is worth noting that Dark Red Meranti is not a true mahogany and should not be confused with the genuine mahogany species. Additionally, as with any wood, it is important to properly maintain and care for Dark Red Meranti to ensure its longevity and performance.
Dark Red Meranti wood has a relatively high moisture content, which can lead to dimensional instability. It has a tendency to expand and contract with changes in humidity, which can result in warping, twisting, or cupping of the wood. This makes it important to acclimate the wood properly before use and to account for potential movement during the design and construction process. Failure to do so may lead to structural issues or the need for frequent adjustments and maintenance.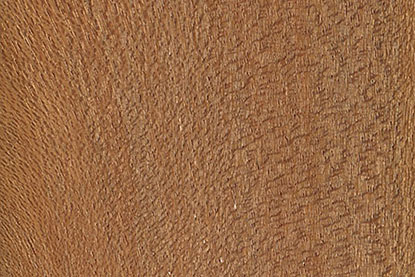 Category
Hardwoods / African Far Eastern Hardwoods
Botanitcal Name
Meranti – Shorea Pauciflora
Origin
Far Eastern
Uses
Internal and external joinery, Boat building, Construction work. Good finish easy to work with.
Density
660 - 710 kg/m3 *Density can vary 20% or more*
Colour
Medium to dark reddish brown
Grain
Interlocked
Texture
Fine and even
Sizes
¾" x 4" Only
1" x 6" + Wdr
1" x 9" + Wdr
1 ½" x 6" + Wdr
1 ½" x 9" + Wdr
2" x 6" + Wdr
2" x 9" + Wdr
2 ½" x 6" + Wdr
2 ½" x 4" Only
2 ½" x 9" + Wdr
3" x 6" + Wdr
3" x 9" + Wdr
4" x 6" + Wdr
2" x 6" FTW
2" x 8" FTW
Tell us how you'd like your KF Dark Red Meranti / Majau to be machined as well as the desired thickness, width and length and we'll use the state of the art machinery found in our mill to cut it to suit your specifications.
Call us on 01257 255701
or email sales@ramsaytimber.co.uk
for more information.